RA Dr. Bernd Ehle, LL.M.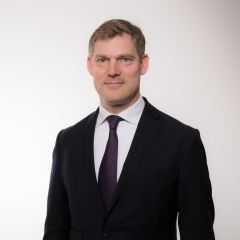 LALIVE Attorneys-at-Law
35, rue de la Mairie
1207 Genf
Schweiz
| | |
| --- | --- |
| Fon | +41 (0) 22 3198700 |
| Fax | +41 (0) 22 3198760 |
| Email | behle@lalive.ch |
German/Swiss, Cologne 1971
Present Position
Partner, LALIVE, Geneva


Training / Professional Experience
Training: law studies at the Universities of Freiburg i.Br., Heidelberg and Geneva (1991-1996); First State Examination, Heidelberg (1996); Second State Examination, Freiburg i.Br. (1998); LL.M., Northwestern University School of Law, Chicago (2000); Ph.D. (Dr. iur.), University of Heidelberg (2001).

Professional Experience: Associate with Ehle & Schiller, Cologne (1998-1999); Associate with Graf von Westphalen, Freiburg i.Br. (2000-2003); Associate with LALIVE (2003-2008); Partner with LALIVE (since 2009).

Areas of specialisation
International commercial arbitration and litigation, international contracts, private international law. Areas of specialization include construction and engineering contracts, energy and natural resources, mergers & acquisitions, joint ventures, distribution & agency, telecommunications.

Arbitral experience
Counsel and arbitrator in numerous international arbitration proceedings (ICC, DIS, Swiss Rules, Vienna Rules, CAS, ad hoc) governed by various procedural and substantive laws; counsel in Swiss court proceedings related to arbitration.

Membership in professional associations
DIS, ASA, CIArb, ArbAut, LCIA, German-Swiss Lawyers' Association DSJV (Board member).


Publications
The Arbitrator as a Settlement Facilitator, In: Walking A Thin Line - What an Arbitrator Can Do, Must Do or Must Not Do, Bruylant, 2010, pp. 77-95; Belated nomination of arbitrator before the Swiss juge d'appui: Three recent decisions, ASA Bull. 2008, pp. 392-399; Concurrent jurisdiction: Arbitral tribunals and courts granting interim relief, In: International Arbitration and Mediation, Salzburg, Yorkhill Law Publishing, 2007, pp. 157-169; Arbitration as a dispute resolution mechanism in mergers and acquisitions, In: Campbell (Ed.), The Comparative Law Yearbook of International Business, Kluwer, The Hague, 2005, pp. 287-311.

Language Skills
German (mother tongue), English and French (fluent), Spanish (basic knowledge).


http://www.disarb.org/en/15/mitglieder/selbstdarstellung/bernd-ehle-id177